Baptist Ambulance, Baptist Memorial Hospital-Union City hosts touch-a-truck, community event at the Discovery Park of America on Friday, July 1
June 28, 2022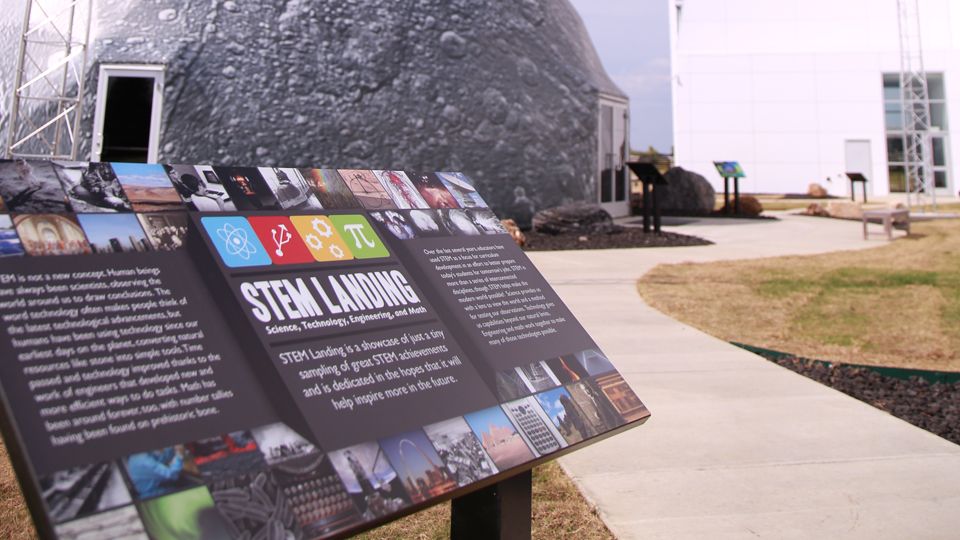 Event offers ambulance tours, CPR training, bouncy house and more
Baptist Ambulance and Baptist Memorial Hospital-Union City invite the public to a community event at Discovery Park of America in STEM Landing on July 1, 2022, from 2-5 p.m. Children can explore an ambulance and be deputized as a "junior paramedic", learn hands-only CPR, participate in a coloring station while learning when to call 9-1-1 and jump in a bouncy house. Admission is free for children 17 and under with access to the park and many other activities.
"We look forward to partnering with Baptist Memorial Hospital and Discovery Park of America to reach out into our community through this event," said Shannon Seaton, Baptist Ambulance director of operations for Northwest Tennessee. "By encouraging children to explore our ambulance and speak with our EMS professionals, we introduce children to emergency medical services in an accessible, friendly setting that will hopefully reduce fear or intimidation if they or their families use our services for medical care.
"We are also proud to support the Discovery Park of America, which welcomes and introduces more than 250,000 children and families to Obion County every year, and bolster interest in STEM education through hands-on learning."
At the event, Baptist Memorial Hospital-Union City will also have an educational booth to teach children about healthy habits and will provide blood pressure checks to adults and families. Representatives of the hospital and ambulance service will provide hands-only CPR instruction to children and adults using CPR dummies.
"This is a chance to teach the adults of our community more about what we do and inspire children to learn and perhaps consider a career in health care," said Baptist Memorial Hospital – Union City CEO Skipper Bondurant. "With hands-only CPR training classes and on-site medical professionals, we look forward to providing community education, free health checks and education that will promote the overall health of the Obion County community. "
The Baptist Ambulance and Baptist Memorial Hospital-Union City event will be held in the space beside STEM Landing at the Discovery Park of America. STEM Landing features a showcase of great STEM (Science, Technology, Engineering, Mathematics) achievements. This area encourages guests of all ages to explore the different ways that STEM principles help shape the world. Exhibits include a collection of NASA mission patches inside the geodesic dome, as well as an orbiter and other space-related artifacts. Outside the indoor exhibit is an F-84 Jet and a Blue Angels plane on display, as well as a 110-foot Titan I missile donated by NASA.
To learn more about the event and about STEM Landing at Discovery Park of America, visit their website at https://discoveryparkofamerica.com/.
Baptist Ambulance is the 9-1-1 ambulance service provider to Obion and Carroll counties in Northwest Tennessee as the preferred ambulance service partner to Baptist Memorial Health Care. Baptist Ambulance provides dedicated medical transportation services to Baptist Memorial Health Care's 22 hospitals and eight 9-1-1 service areas in Northwest Tennessee and Mississippi. Baptist Ambulance's team of approximately 500 highly trained EMS personnel provide exceptional patient and customer care aligned with our core values of safe, accountable, friendly and efficient services. Baptist Ambulance is a proud member of the Priority Ambulance family of companies and is a separate entity from the Baptist Memorial Health Care system.
For more information, please visit www.baptistambulance.com.