Chickasaw County, Mississippi selects Baptist Ambulance to provide 911 ambulance services
October 30, 2020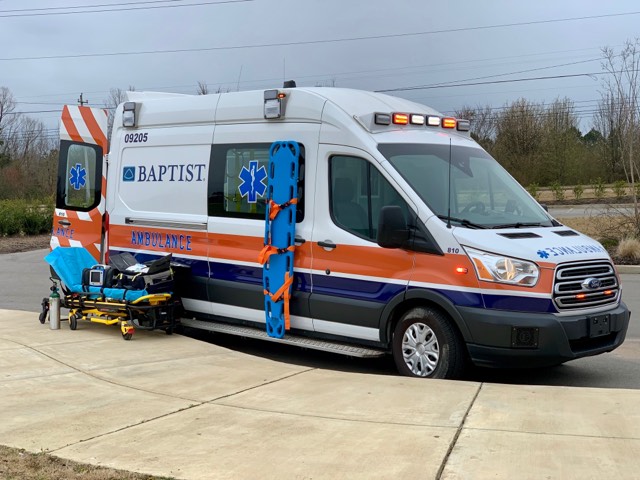 The Chickasaw County Board of Supervisors unanimously voted November 17 to select Baptist Ambulance to provide exclusive 911 emergency ambulance service to the Mississippi county.
Baptist Ambulance will staff two ambulances 24 hours a day, seven days a week with an additional ambulance available to be staffed by a supervisor during times of high call volume. Baptist Ambulance's vehicles will be furnished with new, advanced medical equipment, such as the latest model cardiac monitors and power stretchers.
"We're excited to be able to extend our service to Chickasaw County. We currently serve the neighboring county, so we will have additional resources nearby available to back up our units in Chickasaw County when needed. We look forward to becoming a community partner and promoting the health and safety of the people of Chickasaw County."

Eric Messer, Baptist Ambulance Vice President of Operations
Baptist Ambulance plans to extend offers of employment to all qualified EMTs and paramedics currently working in the county to preserve local experience and knowledge in the workforce.
Baptist Ambulance is a subsidiary of Priority Ambulance, one of the nation's fastest-growing ambulance companies in the nation with a large concentration in the Southeast. The company operates in West Tennessee and Mississippi as Baptist Ambulance serving more than 43,000 patients each year, including seven communities with 911 service. In Mississippi, the company currently provides 911 services to Calhoun, Lafayette, Lowndes, Union, Attala and Prentiss counties.